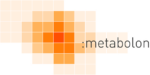 Take this unique opportunity to work at pilot plant installations and gain valuable hands-on experiences with key technologies.
The course is directed at students with an engineering background from all over Europe who are interested in operating real-world installations, such as the biogas pilot plant, the leachate water treatment and the combustion plant. The course is organized by the Bergischer Abfallwirtschaftsverband, supported by eseia, Cologne Technical University and the University of Twente. The course will be held at the :metabolon site, which is a modern waste disposal site in Leppe with research facilities for material conversion and location-related environmental technology and techniques.
Registration will open soon!